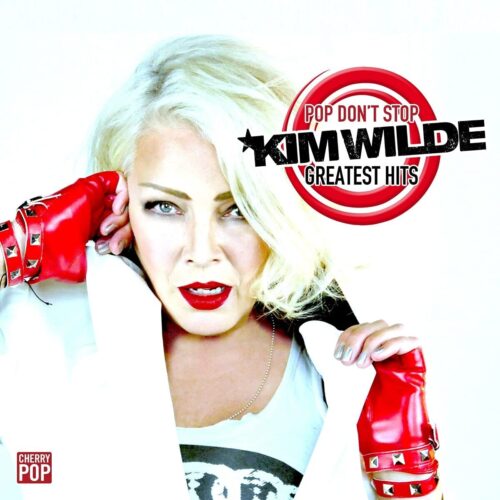 Za sprawą Cherry Red Records w marcu ukaże się na 3LP kolekcja przebojów Kim Wilde. Zawierać będzie 24 hity na czele z "You Keep Me Hangin" On". Jest to pierwsza kolekcja singli Kim Wilde zawierająca wszystkie jej single w poprawnych 7-calowe wersjach.  Album zawiera wiele klasycznych hitów Kim, w tym "Kids In America", "You Came", "You Keep Me Hangin" On", "Love Is Holy" i "Kandy Krush". Dołączona jest również płyta, która niedawno trafiła na pierwsze miejsce na liście singli winylowych z kawałkiem "Shine On" zaśpiewanym z Boy George.
Track Listing:
DISC ONE:
SIDE A:
1 KIDS IN AMERICA
2 CHEQUERED LOVE
3 WATER ON GLASS (7" Version)
4 CAMBODIA
5 VIEW FROM A BRIDGE
6 LOVE BLONDE
7 THE SECOND TIME
SIDE B:
1 RAGE TO LOVE (7" Remix)
2 YOU KEEP ME HANGIN' ON
3 ANOTHER STEP (CLOSER TO YOU) (With Junior)
4 SAY YOU REALLY WANT ME (7" Remix)
5 HEY MISTER HEARTACHE (7" Version)
6 YOU CAME (7" Version)
7 NEVER TRUST A STRANGER (7" Version)
DISC TWO:
SIDE C:
1 FOUR LETTER WORD
2 LOVE IN THE NATURAL WAY
3 TIME
4 CAN'T GET ENOUGH (OF YOUR LOVE) (7" Version)
5 I CAN'T SAY GOODBYE (7" Version)
6 LOVE IS HOLY
SIDE D:
1 HEART OVER MIND (7" Version)
2 WHO DO YOU THINK YOU ARE?
3 MILLION MILES AWAY (7" Version)
4 IF I CAN'T HAVE YOU
5 BREAKIN' AWAY
6 THIS I SWEAR (Radio Edit)
7 LOVED
DISC THREE:
SIDE E:
1 PERFECT GIRL (Radio Edit)
2 TOGETHER WE BELONG (Radio Edit)
3 LIGHTS DOWN LOW
4 GET OUT
5 REAL LIFE
6 IT'S ALRIGHT (Radio Edit)
7 A LITTLE RESPECT
SIDE F:
1 POP DON'T STOP (Radio Edit)
2 KANDY KRUSH (Radio Edit)
3 BIRTHDAY (Radio Edit) 4 AMOUREUX DES REVES (With Laurent Voulzy) 5 NUMINOUS
6 YOU'RE MY KARMA (With Tom Aspaul)
7 SHINE ON (With Boy George)
KIM WILDE| The 'Pop Don't Stop' greatest hits collection gets a triple red & white splatter LP release in March!